30 Fabulous Last-Minute Gift Ideas
It's hard to believe it but Christmas is only a couple of weeks away? Are you ready? Do you have all the gifts you need? If you do then good job. If not you are not alone. I'm so behind this year and according to lots of people I know, I'm not alone.
So here are some of the best last minute gift ideas for people on your list. Make sure you order them soon though because time will still be flying by.
Note: This post may contain affiliate links, which means if you buy from my link I might make a small commission. This does not affect the price you pay. See the full affiliate disclosure here.
Most of these gifts are from Amazon because you can typically get things pretty fast from them which if you need last minute gift ideas you need it to get there fast. I also really tried to pick budget friendly gifts because I really believe in not over spending especially during the holidays.
The best Last minute gift ideas that you'll probably want too
A cold Brew Ice Coffee maker for someone who is always looking for a caffeine boost. This is such a great idea for lots of people.
2. Have someone on your list who loves food, especially snacks. I highly recommend a subscription for Snack Crate we got this for our daughter last year and she loves getting her monthly snack box from a different country each month. Last month was Japan and it was fun to try snacks from Japan that were so new to her and us.
You can get a subscription and let someone know they have a special snack box coming in the new year.
3. You can get a slow cooker for a last-minute gift for a really great price, under $20 from Walmart. This is a great gift idea for people with large families who want to make dinner easier.
4. This insulated cup is such a great gift idea. You can get one for just about anyone you need to shop for which is great. I have one and love it so much I'm thinking of getting another, maybe in the violet sky color.
5. A 3-1 Charging Station for someone on your list that has all the things that need to be charged. This is a useful and practical gift but that can be the perfect gift sometimes.
6. If you have someone on your list that's always cold this Wearable Hoodie Blanket is such a great gift and so warm and cozy.
7. Grab some Resistance bands for that fitness-loving friend. Help support them on their journey to getting in shape.
8. A waterproof Shower Speaker is such a great gift for music lovers. My teen daughter had one for a while it eventually stopped working and she will probably get another because she loves music. It connects to your phone with Bluetooth so they can play the music they already have.
9. Some cozy slippers for her that will help her keep her feet warm and cozy.
10. An essential oil diffuser to help that stressed out person on your list get a little more relaxed.
11. Looking for a fun gift? This indoor s'mores kit would be a big hit.
12. Know someone looking for a little self-care and pampering? This footbath will make a great gift. Get it from Target today.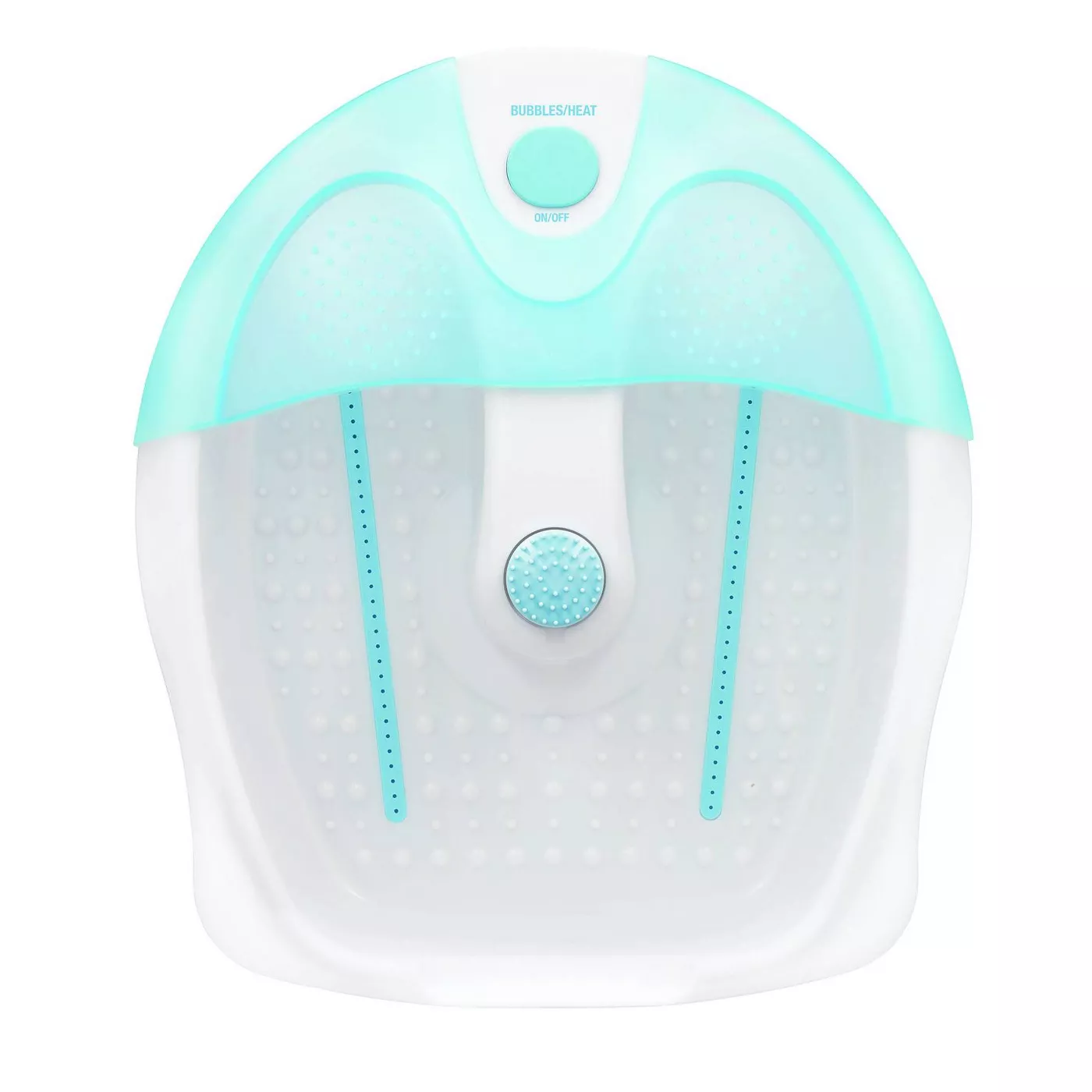 13. These Light up Photo clip lights are such a hit with teen and tween girls.
14. This loving Energy cozy Throw Blanket would be such a great gift for someone.
15. Need a gift for a couple? This two piece apron set would be such a great gift.
Last minute DIY Gift Ideas
If you are someone who loves to DIY and would rather put together a DIY gift last-minute than order one. I wanted to make sure that you have some great DIY gift ideas to give a try.
With just 4 ingredients this Peppermint Vanilla Lip Scrub is an easy DIY Gift.
2. Need a special gift for the one you love? These 12 Months of Date nights from A Thinking Closet are a super cute idea.
3. This Santa Cookie Kit from the Dating Divas is such an adorable last minute DIY Gift idea
4. If you are giving a Gift card as a gift you can make this gift cardholder to make it a little cuter.
5. I'm loving these Peppermint Brownie Mix Jars. So cute and would make such a great gift.
6. This DIY Painted Mug Gift is so cute and would be a big hit.
7. Got someone who is a big dog person on your list? These homemade dog treats would be a great gift for them and their dog would love it too!
8. Another great Last Minute DIY gift idea is this stovetop potpourri from The Crafting Chicks.
9. How adorable are these DIY Glitter Succulent Planters?
10. For someone with kids this Reindeer Hot Coco Kit would make an excellent gift idea.
11. These Peppermint DIY candles would make a great last minute Christmas gift
12. You can quickly make up some Homemade Coffee Body Scrub for an easy gift.
13. Have a tea drinker on your shopping list. Put together one of these tea trees for them. So cute and festive
14. Are you a baker? These snowball cookies in a jar from Clean and Scentsible look amazing
15. It's getting cold out and these DIY Hand Warmers would make a great last minute gift idea.