Over 50 Fun and Festive Dessert Ideas for Christmas
A Bunch of festive Dessert ideas for Christmas
If you've been following my blog for awhile you probably are aware that I'm a big fan of the holidays. I'm also not a great cook so when it comes to what to bring to holiday parties I tend to stick with dessert. So I just put together a really fun roundup of some festive dessert ideas for Christmas. 
Since we all have different tastes and preferences I wanted to make sure I shared lots of variety with my festive dessert ideas for Christmas. I broke it down by type of dessert (cakes, cookies, candy. etc.) Then made sure to include a lot of different flavors throughout. 
Note: This post may contain affiliate links, which means if you buy from my link I might make a small commission. This does not affect the price you pay. See the full affiliate disclosure here.
Christmas Pies and cakes
I feel that Thanksgiving is more the holiday of pies and Christmas is not typically a pie or cake holiday but I have included a few fun pie and cake ideas for Christmas if that is the type of dessert you prefer. 
1 Eggnog Custard Pie – Just 4 ingredients to make
2. Christmas Cookie Pie ( This is one looks way too delicious) 
3. Santa Hat Cheesecake Bites ( These are a no-bake treat)
4. Chocolate Cake bites with Peanut Butter Frosting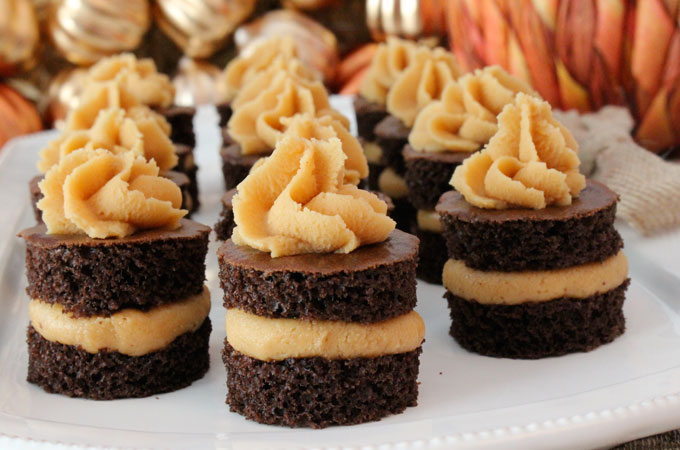 5. Peppermint Bark Cheesecake ( I might be trying this one out this Christmas, my husband loves cheesecake)
6. This super tasty looking Cinnamon Sugar Cake 
7.  Vanilla Cake Roll ( One of the best  festive dessert ideas I think. It is so pretty)

8. Apple Crumb Pie ( We have apple pie at every Christmas because my mom likes making them and they are a family favorite)
10. For you pumpkin lovers, check out this Pumpkin Cheesecake with Salted Caramel Sauce 
11. You might want to try out this Chocolate Candy Cane Cake 
Cupcakes for Christmas
I am such a fan of cupcakes. They are easy to make and so much fun to decorate for each event. Christmas might not seem like cupcake time but any time is the right time to bring cupcakes.
2. You could try these one bowl Eggnog Cupcakes 
3. I think these Gingerbread Cupcakes with Cream Cheese Frosting sound and look delicious 
4. Christmas Hot Cocoa Cupcakes 
5. Vegan Cupcakes with Candy Canes 
6. I love how cute these Easy Christmas Tree Cupcakes look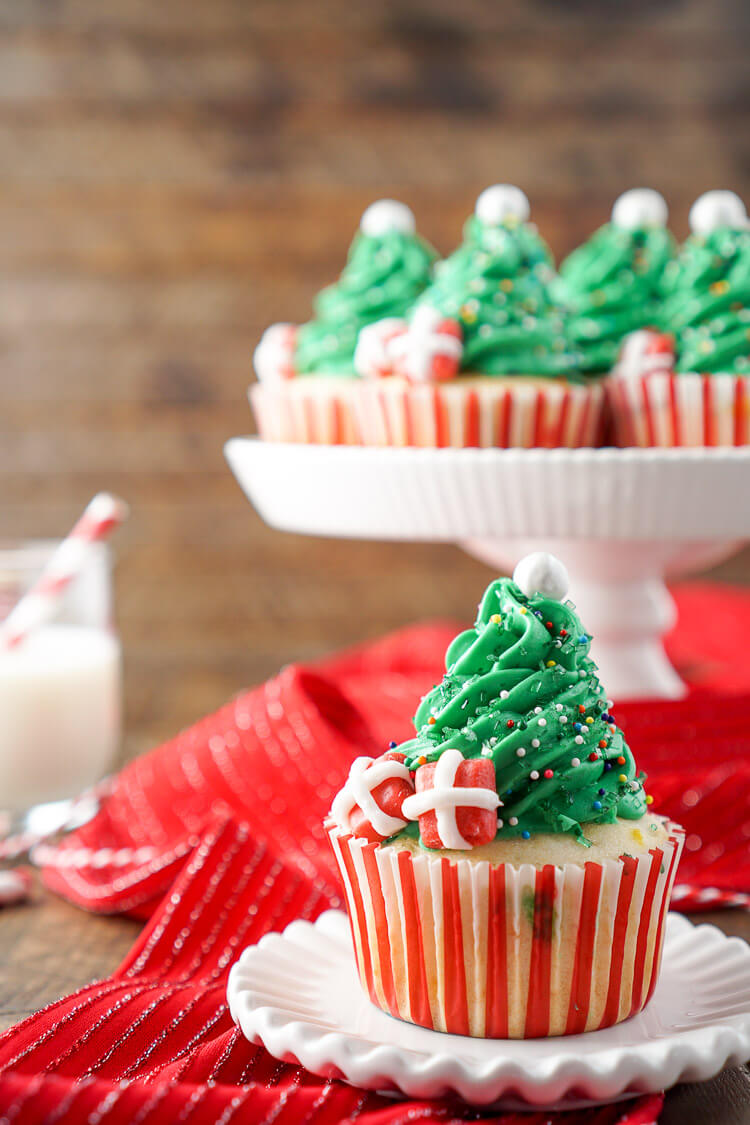 7. Spiced Cupcakes with Cinnamon Cream Cheese Frosting 
8.  These super adorable Reindeer Cupcakes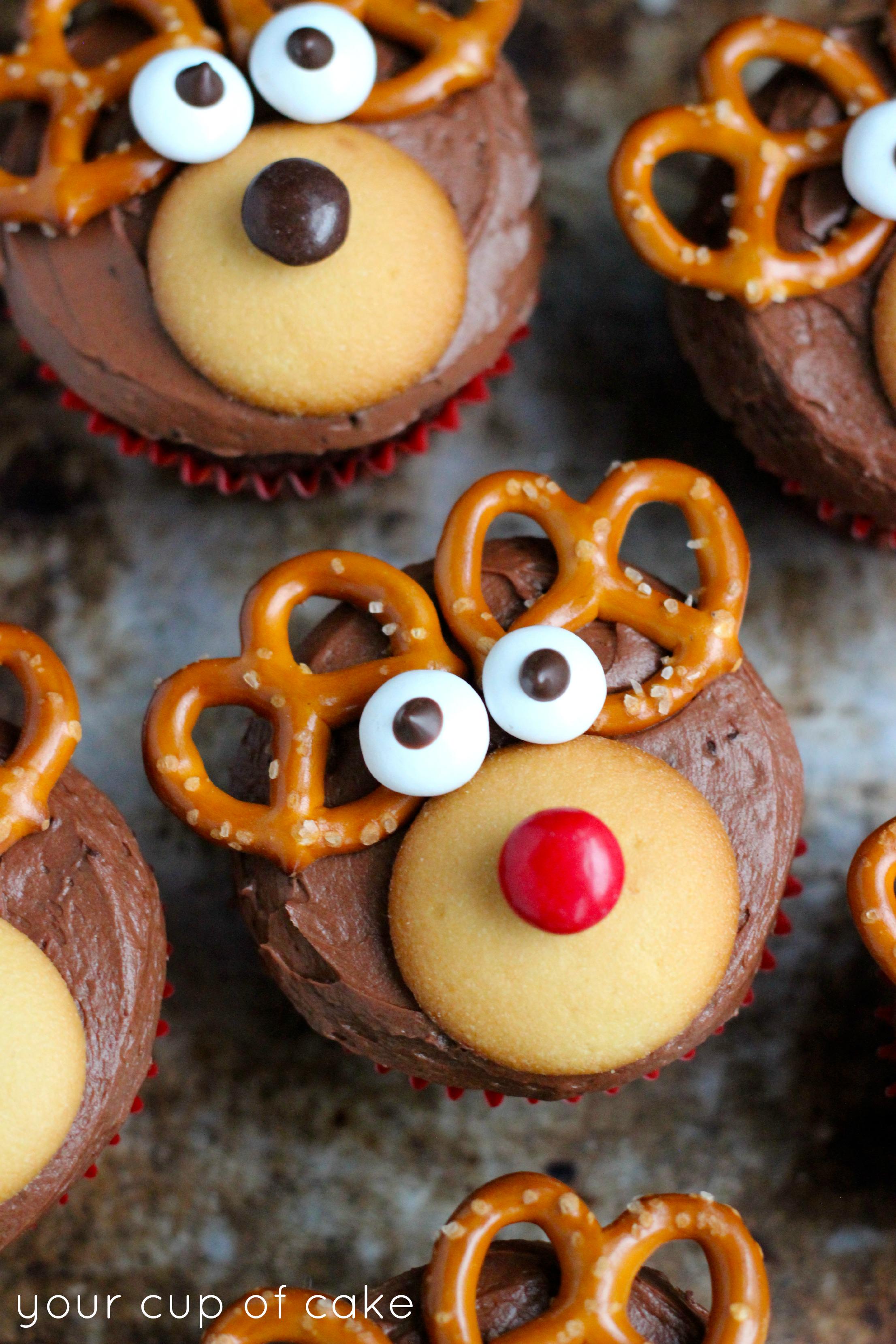 9. Santa Hat Cupcakes (with Homemade Frosting)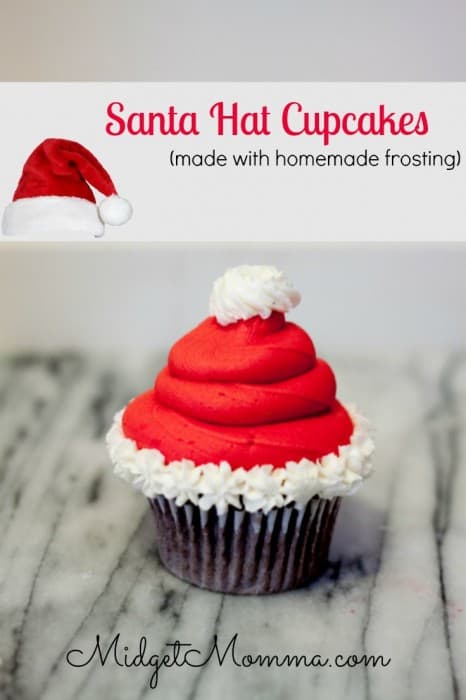 10. Chocolate Christmas Tree Cupcakes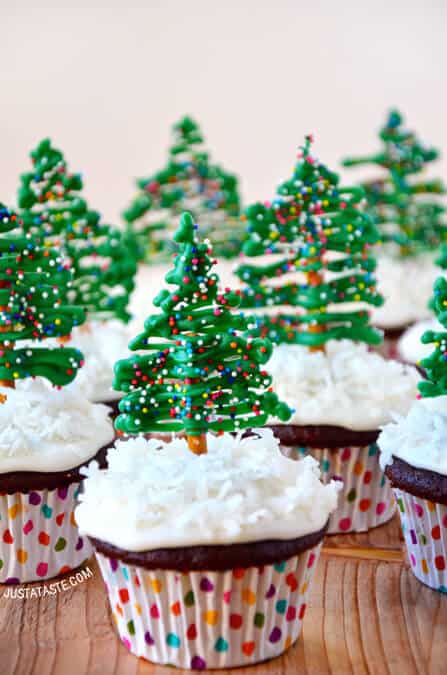 Christmas Cookies
This is going to be one of the biggest dessert categories. With cookie exchanges and cookies for Santa. Christmas is a rime and holiday for cookies. There are so many really great ones to try out there but here are some really amazing ones for you to try out.
1 Check out these adorable Christmas tree Cookie Cups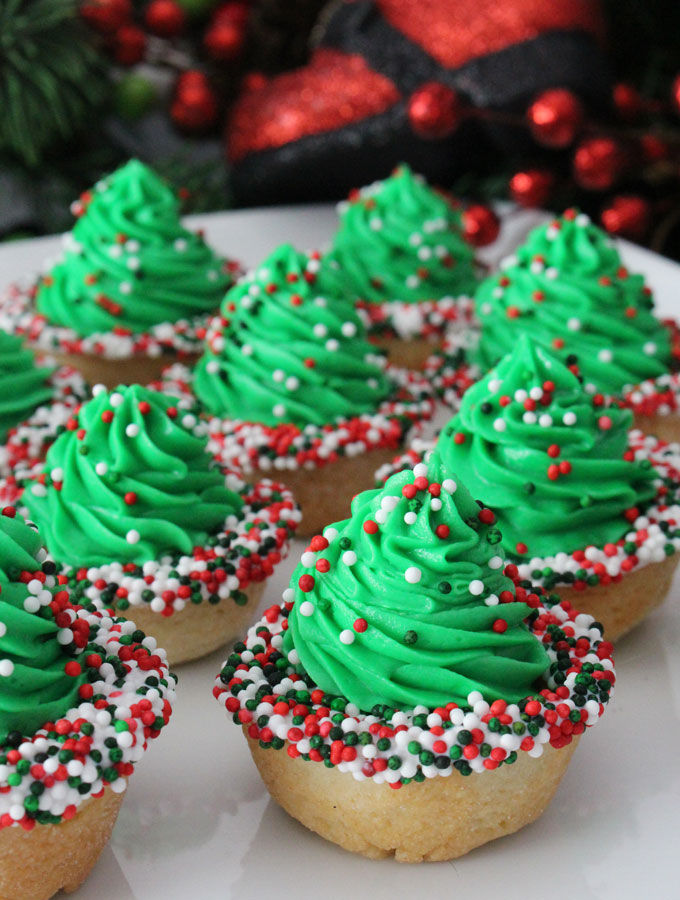 2. Double Chocolate Snowball Cookies 
3. Vegan Chocolate Peppermint Crinkle Cupcakes 
4. These Peppermint Bark Oreos look like a simple and tasty treat 
5. Peppermint Chocolate Puddle Cookies – Naturally Gluten, Grain and Dairy Free
6.  Peppermint Shortbread Cookies 
7. Chocolate M&M Christmas Cookies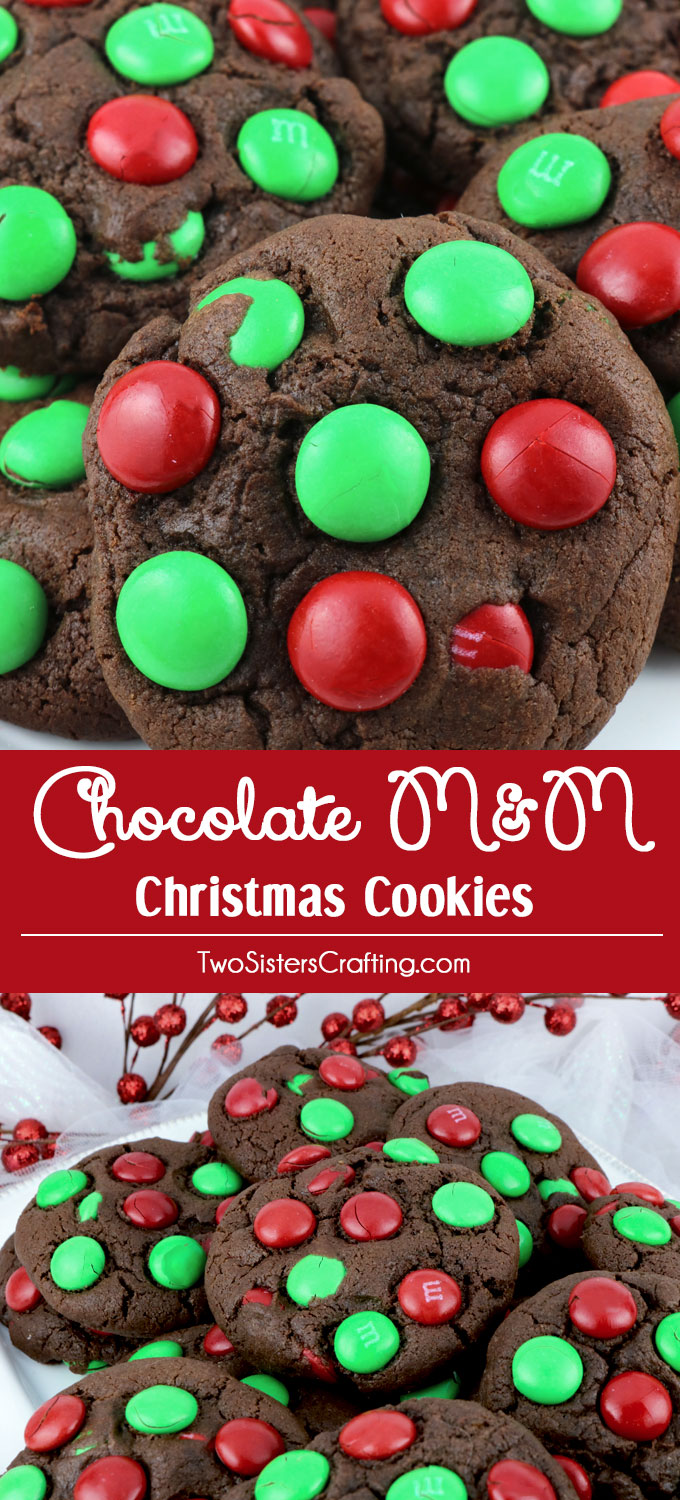 8. How amazing do these dark chocolate Peppermint sugar cookie cups look?
10. A Christmas classic with Gingerbread Cookies 
11. Santa's Swirl Sugar Cookies 
12. No-Bake Sugar Cookie Truffles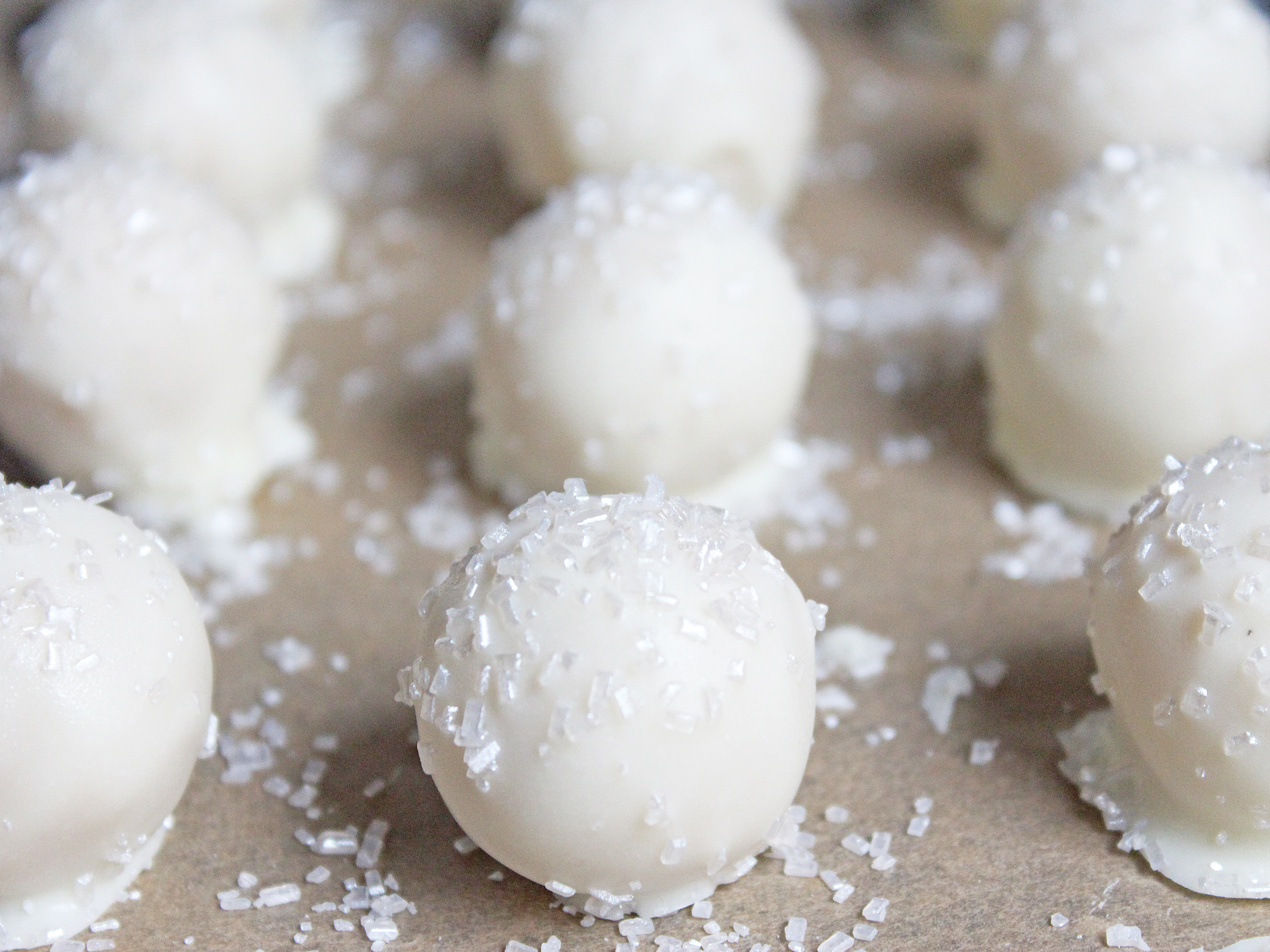 13. Christmas Funfetti Cookies 
15. 3 ingredient Buttery Shortbread Cookies 
Brownies and Bars
2. Red Velvet Cheesecake Brownies 
3. I am loving these Christmas Tree Brownies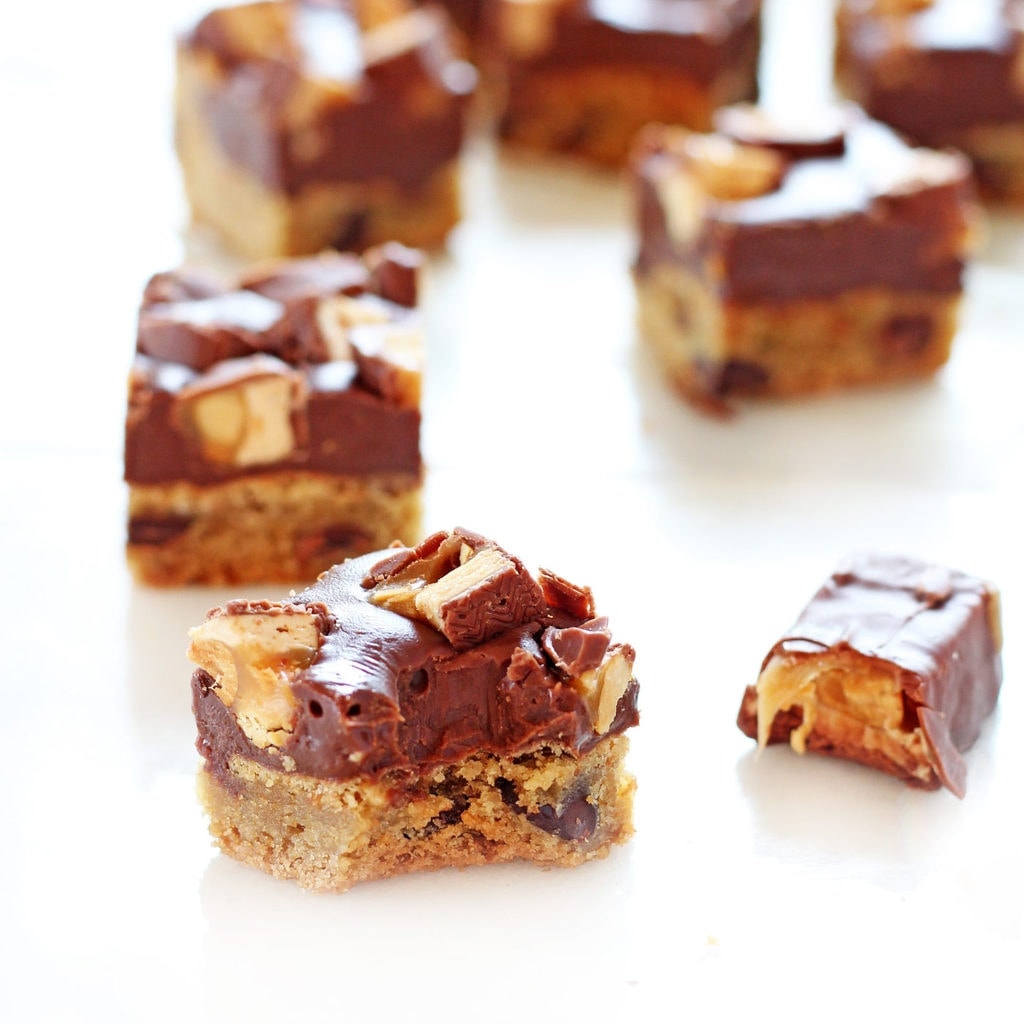 5. These awesome sounding Andes Mint Brownies 
6. Chocolate Carmel Rice Krispie Squares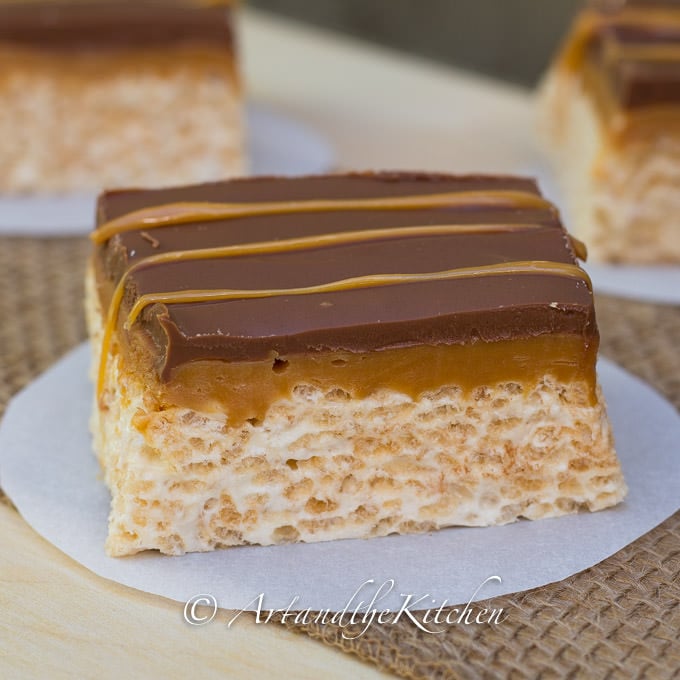 7. Apple Crisp Shortbread Bars 
9. Try out these Cherry Cheesecake Brownies 
10. S' mores Christmas Crack Bars (The recipe seems pretty simple and I like simple desserts)
11. Candy Cane Chocolate Cheesecake Bars 
 Christmas Candy
1  How fun does this easy Christmas bark look? I love it. 
2. These Marshmallow Christmas Pops will be a big hit I'm sure.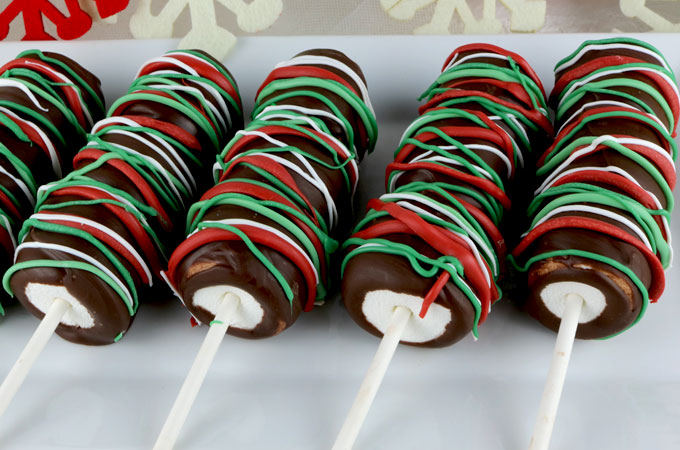 3.These Red Velvet Truffles are kind of cake and candy and so perfect for the holidays 
5. As a peppermint fan I want to try this Easy Peppermint Bark 
6. White Chocolate Caramel Cashew Clusters 
7. Rocky Road Fudge ( You only need 4 ingredients)
8. Christmas Santa Crunch Popcorn 
9. Christmas Candy Crunch ( Only 5 ingredients and takes 15 minutes)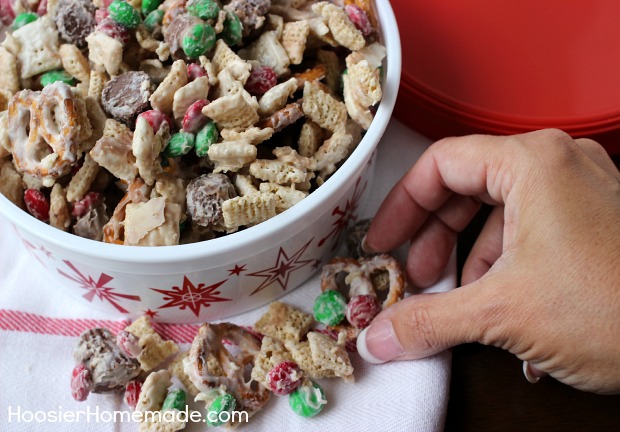 10. Yummy Peppermint Truffles 
I am looking forward to many wonderful and fun holiday events coming up in the next few months. I love being able to celebrate with family and friends. So many of these festive dessert ideas for Christmas are simple and quick to make. I want you to be spending time enjoying yourself and not stuck baking for hours. Unless that's what you love to do.