Grinch Cherry Frappuccino Recipe
Grinch Cherry Frappuccino Recipe
I'm going to start a fun GRINCH recipe series this week. I'll try to post a new Grinch recipe every couple of days. Today I have a very fun recipe idea. How about a Grinch cherry frappuccino recipe today?
Why do we have a fascination with the Grinch though? One of the biggest Christmas movies of all time is the Grinch. The Grinch is a great example of what can happen when we embrace what others might think is ugly.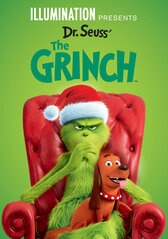 The Grinch's meanness and contempt for the spirit of Christmas and everything it stands for were at odds with everything we consider to be good about this festive time. Yet, he has become a legend in pop culture.
Note: This post may contain affiliate links, which means if you buy from my link I might make a small commission. This does not affect the price you pay. See the full affiliate disclosure here.
Why do people love the Grinch? It may be because the Grinch's dislike of Christmas is well known, but his heart grows three sizes when he realizes the meaning and spirit of the holiday and how much the residents of Whoville love it.
Let's get on to this easy to follow Grinch Cherry Frappuccino Recipe ~
Grinch Cherry Frappuccino Recipe
You'll love this Grinch Cherry Frappuccino ~ It is a very simple-to-follow recipe!
Ingredients
1 tablespoon matcha green tea
5 scoops vanilla ice cream
1 cup ice
1 1/3 cups milk
Whipped topping for topping
Red sprinkles for topping
Instructions
1. Place ice, ice cream, and milk in a blender. Blend well. Add in matcha green tea. Blend well.

2. Pour into a cup. Top with whipped topping and red sprinkles.
Notes
I hope you enjoy this easy-to-follow Grinch cherry frappuccino recipe!
I thoroughly enjoyed this Grinch cherry frappuccino. I really haven't drunk matcha green tea or used it in recipes. You know me, I had to do a little bit of research on it.
Matcha green tea is a type of finely ground green tea powder, made from shade-grown tea leaves. It has been consumed in Japan for over a thousand years and is used in many traditional Japanese ceremonies. Matcha is different from other types of green teas because the whole leaf is consumed rather than just the water extract.
Matcha green tea is created by grinding the tea leaves into a fine powder. In general, drinking matcha can help to improve your metabolism and boost your immune system. Matcha also provides various health benefits such as helping with mental clarity, increasing energy levels, and boosting metabolism.
Not only is my the Grinch cherry frappuccino "fun", but it is also healthy for us!
You might also enjoy my Mickey Mouse cakesicle recipe. It's a fun, easy-to-follow recipe that would be great for your kiddos.
Grinch Cherry Frappuccino Recipe