Cricut Joy: Welcome Summer Deck Project
This posting contains affiliate linking. Thank you so much for supporting Hello Betty Co.
Ello folks! I hope that you all are having a wonderful week and that you are enjoying the beautiful weather. It is finally getting warm here in the mountains which means, it's time to enjoy the outdoors. Today I wanted to share two projects that I did with the Cricut Joy this week.
As you might have seen my posting about the Cricut Joy itself this little baby is amazing in all that it can do. Today I wanted to share with you the "Welcome Summer Deck Project". For this project, I used two designs that are available in the Cricut Design Space and easy to use.
Note: This post may contain affiliate links, which means if you buy from my link I might make a small commission. This does not affect the price you pay. See the full affiliate disclosure here.
Since our home burnt down this is the first summer that we really will have a chance to decorate our new deck area and so far things are going wonderfully. As most of you know I adore color so when I can I love to add a pop of color to different places and using the Cricut Joy is so easy!
I like to use Smart Vinyl so that I don't have to use a cutting mat. This makes things go so much faster in the long run.
To make my little "Welcome Summer" sign I used a pre-made design in the Cricut Design Space. This made for a fast project and there are so many to choose from. I made it my own by not adding everything that was originally in the design to help with what I was looking for.
Once I found a design that I liked, I picked out the colors and went to cutting. I used two colors for this project, the Petal and Teal. I thought they worked perfectly together to give a beautiful pop of color.
Once everything was cut I began to put everything together.
The vinyl that I used is removable so that I can decorate this same piece for different seasons or occasions.
I added three flowers to the top of the sign to add just a bit more color. I used simple tacks to add the flowers.
I think as my first project that it came out super cute and the vinyl actually did very well on the wood.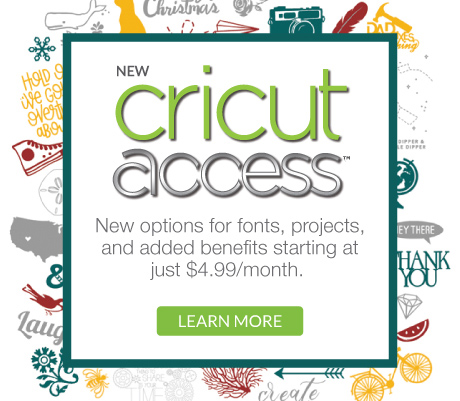 Along with my new deck sign I also decided to do a water bottle. Since the Cricut Joy is perfect for just about any project you might want to do it is super simple to create your very own water bottles for any parties you might have planned this summer.
Like the sign that I did above I also used the Smart Vinyl that is removable so that I can change these out as I see fit.
The "Take a Sip" is a premed design that is available in your Design Space. This is really a perfect design to remind you to drink water this summer and a fun way to create your own spin on a bland water bottle such as this.
Working with a water bottle is really no different than most materials and using a design that is already made for you is awesome and fast.
This is a super easy way to add a bit of your own style to your summer entertaining and deck. Make sure you check back on our Cricut Corner for more ways to use Cricut to help update spaces in your home.
What You Need For This Project:
A Wood Square
Plastic or Glass Water Bottle
Cricut Joy
Smart Vinyl
Cricut Design Space